Building Psychological Flexibility to Reduce Stress
17 March @ 11:00 AM

-

12:00 PM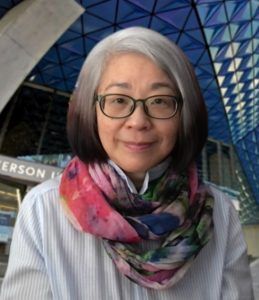 The COVID-19 pandemic has disrupted many aspects of health service providers' professional and person life, contributing to high levels of stress that negatively affect health. In this webinar, participants will be introduced to the Acceptance and Commitment to Empowerment Model which has been used effective to reduce stress and promote resilience. Participants will also learn strategies that strengthen their psychological flexibility that enhances their resilience.
Speaker: Dr. Josephine Wong, RN, PhD, Professor of Daphne Cockwell School of Nursing, Ryerson University
Platform: Zoom
Register
Speaker Biography:
Josephine Pui-Hing Wong, RN, PhD, holds the positions of Professor and Research Chair in Urban Health in the Daphne Cockwell School of Nursing at Ryerson University. Her teaching and research focus on social justice and health equity. She has extensive experiences in community-based action research, intervention and implementation science and knowledge translation. She is currently leading Project PROTECH, a multi-prong intervention and action research to reduce COVID-19 related stress among frontline healthcare providers and community members experiencing loss and grief, as well as mobilizing efforts to COVID-19 racism against Chinese and Asian Canadians.